Friday 7 August 2015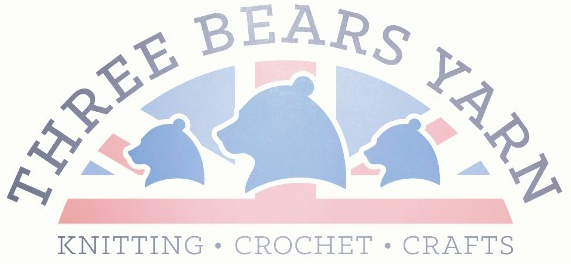 A few weeks ago I was approached on Instagram by a new, up and coming yarn company called
Three Bears Yarn
. They saw that I am an aspiring pattern designer just starting out in the world of design, and wanted me to try some of their yarn and give them my honest thoughts and feedback. As a new but small company lead by a family with a history of over 100 years of yarn dying experience, I was intrigued - I had to try this yarn. Their
Instagram page
is full of sample and trial colours, and some of the colours that will potentially be on offer are to die for, so naturally I said yes!
Not all of the colours that will be available are ready yet, but Three Bears sent me a whole big box of yarn in colours they did have. Some yarn that won't be used in production and some that will definitely be going ahead. I asked for cotton DK as I am a toy maker and that's all I will use for toys (I am a bit of a yarn snob that way!) and Three Bears kindly obliged.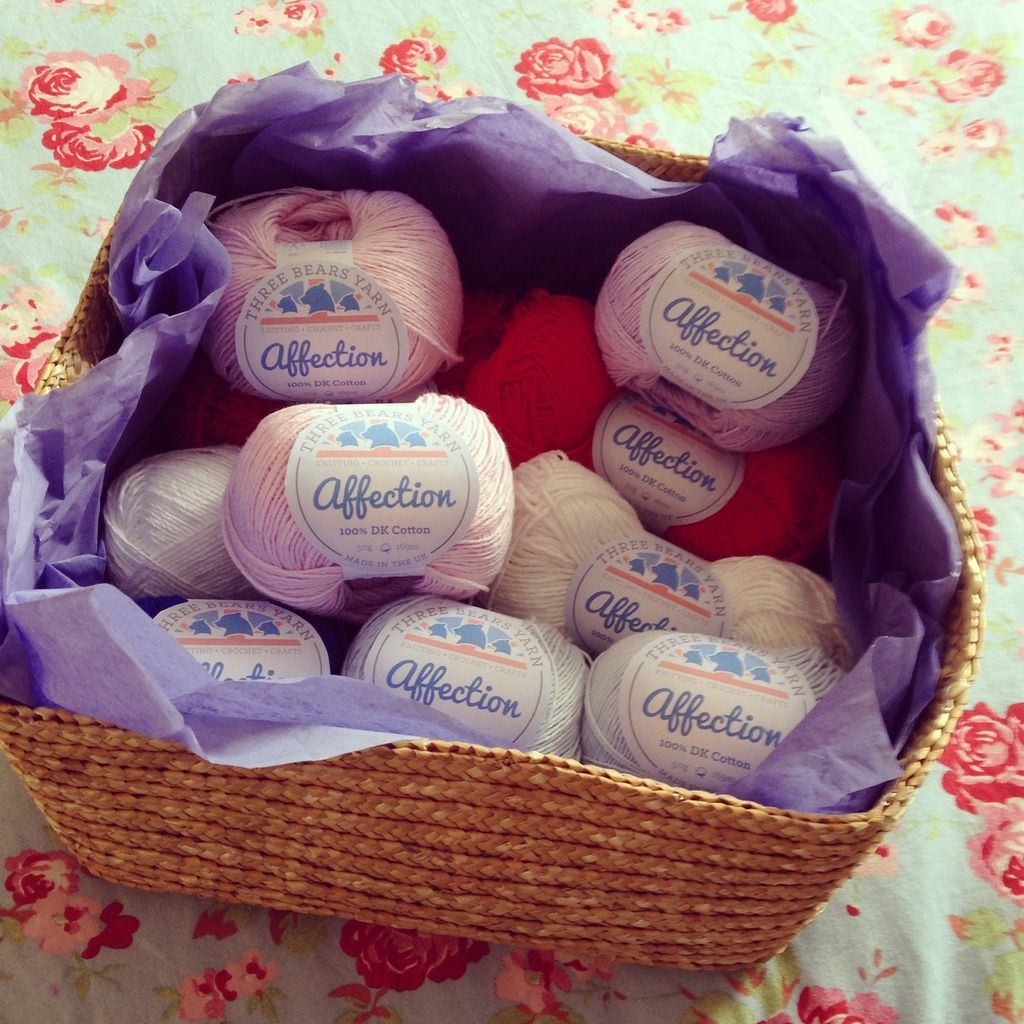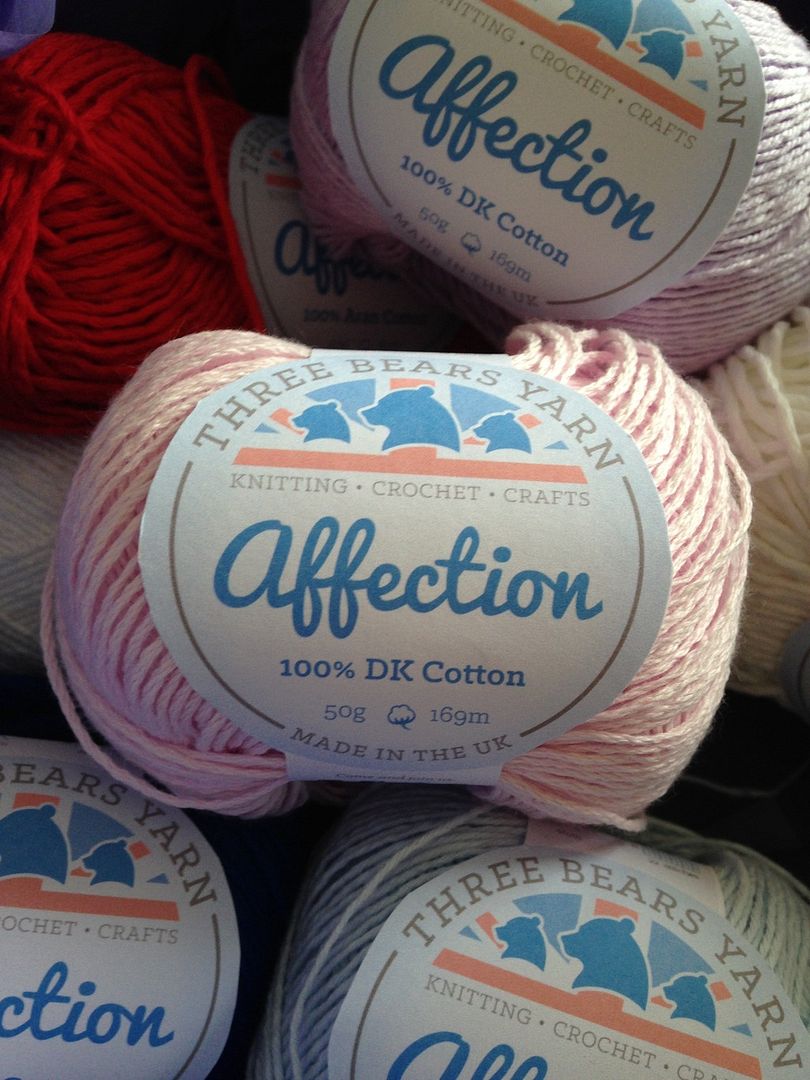 Knowing everything that I do about this company, I really wanted to like this yarn and thankfully I did! I was worried that it would be splitty (my pet hate!) like alot of cotton yarns out there, but it doesn't split at all. It's not as thick as the DK I usually use, but it works up beautifully and so neatly - every stitch looks so clean and tidy! I of course, being a pattern designer, couldn't just accept a whole big box of yarn like that for free and wanted to use my skills to create something extra special for them. We discussed it at length and I will be designing their company mascots - a blue baby bear, a pink little bear, and a big white mama bear! I am designing the bears based on their company logo, and want them to look like "real" bears with a cute twist as opposed to teddy bears. Baby bear was first up in my design book, and he's working up beautifully so far!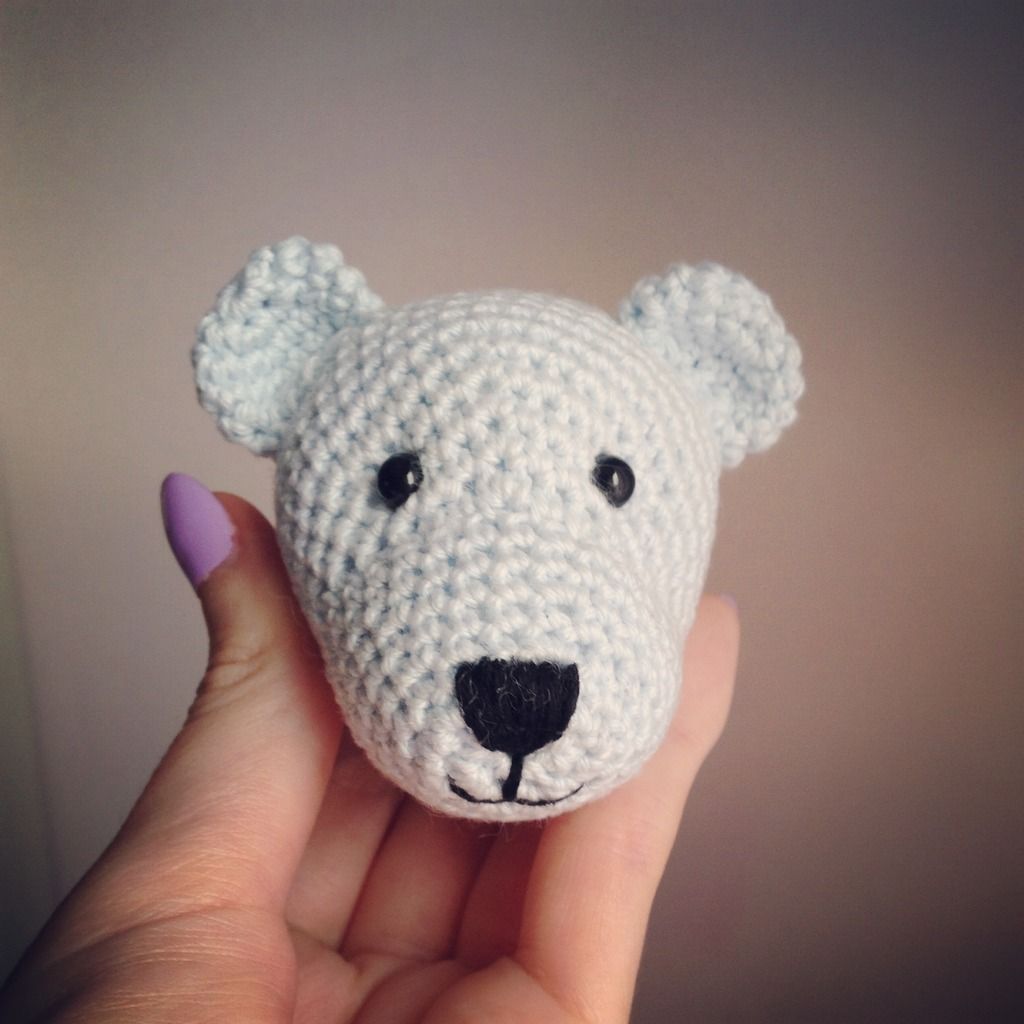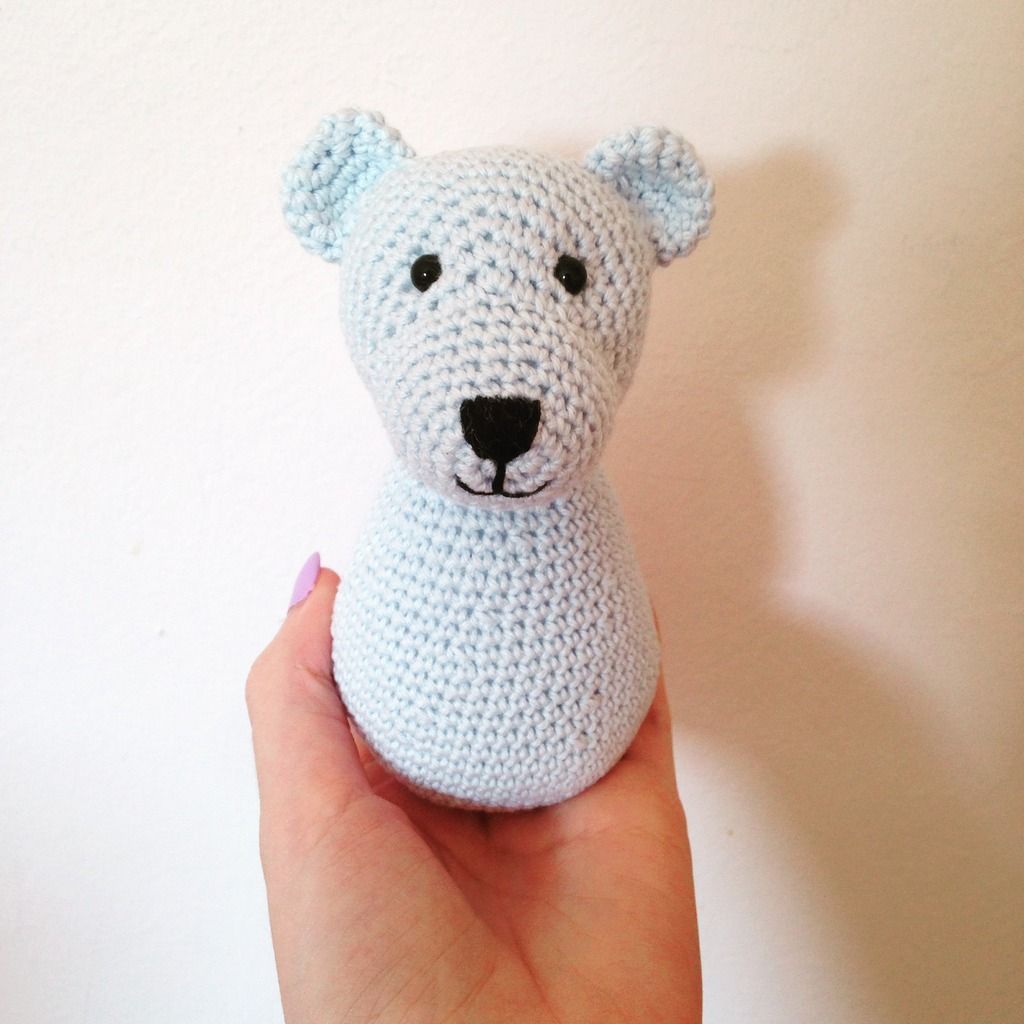 He's made from Three Bears "Affection" 100% Cotton DK. Nothing is set in stone yet, but at least one of these bear patterns will be available for
free
here on my blog. The baby bear pattern may be used for promotional purposes, but we'll have to see what happens. If you would like to keep up with the progress of the bears you can follow me on
Instagram
where I post all my design updates, and of course if you don't want to miss the patterns when they are released make sure to follow my blog! Three Bears Yarn officially launch on
October 1st
when their full range of yarns will be ready & available to purchase.
Let's hear it for new friendships and new business ventures, yeah!
Julie xxx
Are you an avid crocheter? Do you frequently make blankets, hats and other items of clothing? Three Bears Yarn are looking for budding designers to join their team of brand ambassadors! If you love crochet and luxurious yarn make sure to get in touch:
Three Bears Yarn -
Instagram
Three Bears Yarn -
Facebook
I'm a 27 year old pattern designer from Scotland! I love designing cute, crocheted toys. This blog documents my journey in pattern design, come follow me and pick up every new pattern I design for free along the way!
Never miss a post or pattern!
disable copy paste
<!- start disable copy paste -->!->